---
---
Ear, Nose & Throat Head & Neck & Facial Surgery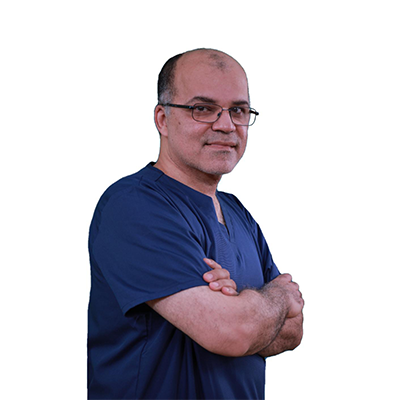 ---
---
---
---
---
---
---
---
---
Dr. Khaled Abdul Hadi is a Consultant in ear, nose, throat, and head, neck, and facial surgery working in Al Sabah and Zain hospital for more than (20) years and in the MedWhite clinic.
Education / qualification:
Dr.Khaled received his bachelor in science degree from Kuwait University and completed his second bachelor in medicine and surgery in Kuwait health science faculty at Kuwait University. He completed his Canadian qualification exam in (1997) and graduated from the royal college of physicians and surgery of Canada and received the board of otolaryngology and head, neck, facial surgery in the year (2000) at McGill University in Montreal Canada.
Furthermore, he did training at McGill University and received McGill+ training certification (2000).
Followed by a fellowship at McGill University in head and neck surgery and facial plastic surgery (2001).

• Consultant in the department of Otolaryngology – Zain hospital since September (2001) until now, and head of the department of otolaryngology in Zain and al-Sabah hospital (2005-2012)
• Founder of the resident physician training program after graduation – Kuwait institute for specializations (2007), and assistant registrar of general surgery –al-Amiri hospital (1993-1994).
• Assistant registrar of otorhinolaryngology –al-Sabah hospital (1994-1995), and resident otolaryngologist, McGill University Canada July 1995-July 2020.
• Fellowship in head and neck surgery and plastic surgery – McGill University Canada (2000-2001).
• President of the college of otolaryngology, Kuwait institute for medical specialization, (2005-2010).

---
Category

Ear , Nose & Throat Head & Neck & Facial Surgery., Neck & facial surgery

facebook

#

instagram

#

twitter

#

linkedin

#

youtube

#